The Isodore Storm Grey Drops Mosaic Tile features a elegant drop design composed from premuim glass ensuring it is hard wearing, long lasting and easy to clean while requiring no maintenance and is suitable for use in wet areas such as bathrooms and kitchens.
1.Product Parameter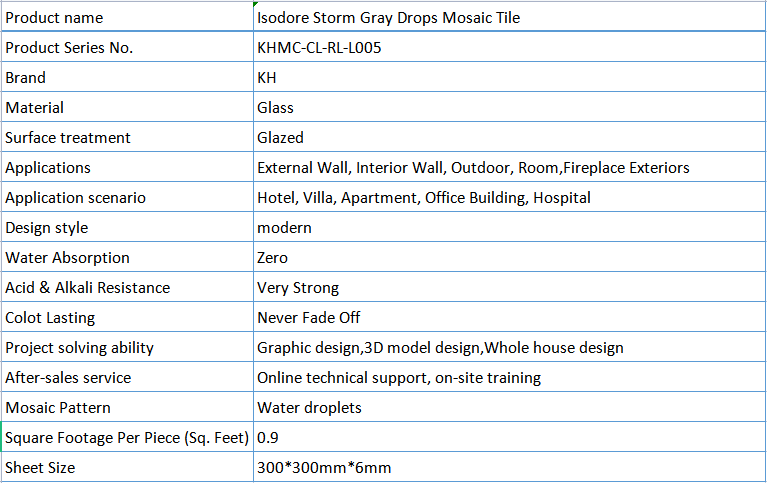 2.Advantages
1) The glass mosaic is stain resistant and has zero water absorption, which is very suitable for the kitchen.
2) It can be customized according to the patterns and colors that customers like!
3) Novel water drop design makes the whole environment closer to nature
4) Good heat-melting property, especially suitable for rear baffle wall decoration of kitchen.
5) Fading resistance, chemical resistance, acid and alkali resistance, do not worry about fading.
3.Product Size
Therefore, glass mosaic is not only practical, but also can be used to decorate the kitchen and bathroom. If you wish, please contact us for more details. You can also check other different styles of the store.
Our products have quality assurance, thank you for choosing our products!