Ideal choice for Jinshuishi round mosaic tiles Crystal mosaic tiles are a bright and fresh modern wall tile choice. Uses include commercial or residential glass round tile kitchen backsplashes, white and brown glass tile backsplashes, glass mixed large and small penny round tiles for bathroom backsplashes, glass round bubble bathroom accent walls, glass round bathtub surrounds, Glossy white, brown and beige glass accent niches or border tiles.
1.Product Parameter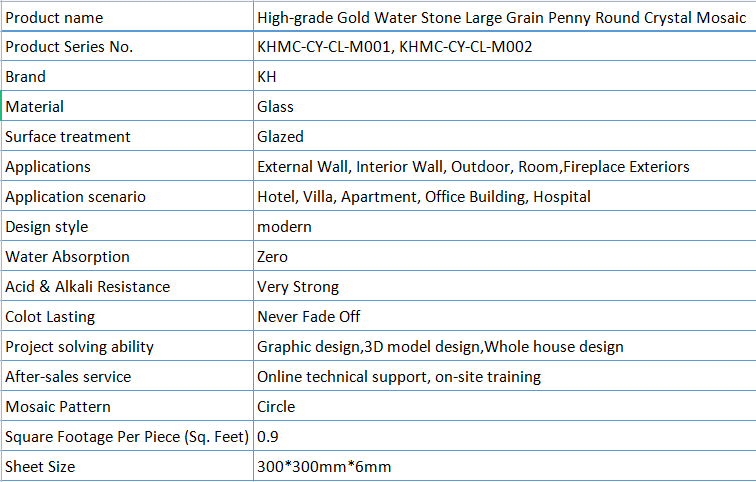 2.Advantages
1) The glass mosaic has good stain resistance and slip resistance, and is easy to install.
2) Fading resistance, chemical resistance, acid and alkali resistance, no fear of fading.
3) The texture of glass mosaic is natural, vivid and beautiful, and strong against pressure.
4) Full of artistic atmosphere, the bathroom looks beautiful and generous, personalized.
5) The water absorption rate is zero, and it is not easy to break in a humid place. The bathroom is very suitable.
3.Product Size
Therefore, glass mosaic is not only practical, but also can be used to decorate the kitchen and bathroom. If you wish, please contact us for more details. You can also check other different styles of the store.
Our products have quality assurance, thank you for choosing our products!